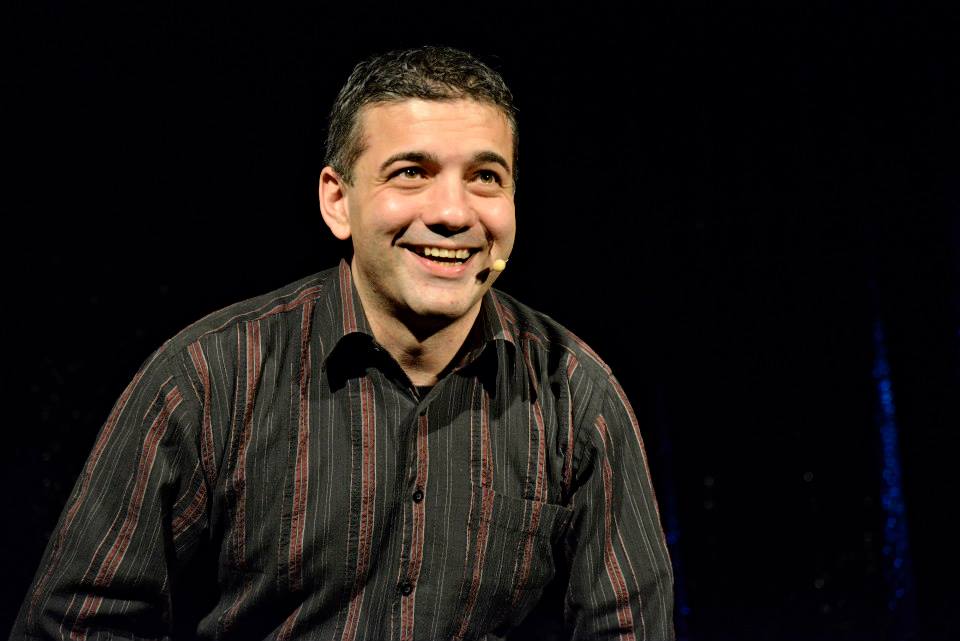 THE ORIGINS
Alexsander De Bastiani, aka Shezan, was born artistically very early, mixing martial arts, artistic gymnastics and contemporary dance since the age of 11. Then he attended a music course that led him to move away from Veneto at the age of 20 to continue studying percussion in Turin with the International Maestro Bruno Genero. The "Magic" City immediately puts him in front of an immense expressive potential and from there the real adventure begins!

THE REVELATION
Very soon he was overwhelmed by all the forms of performative art that he could encounter: from juggling to fakirism, from theater to magic, from mime to clown, thus pushing him towards a direction that was incomprehensible at that time, but that today made him described with the term of "transversal performer". In fact, by mixing all these disciplines together, Alexsander could create his own way of making a show which has begun as a fakir, one of the few real swords eaters in the world.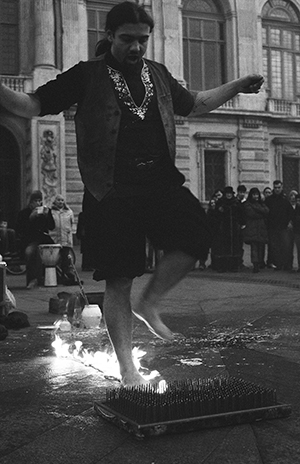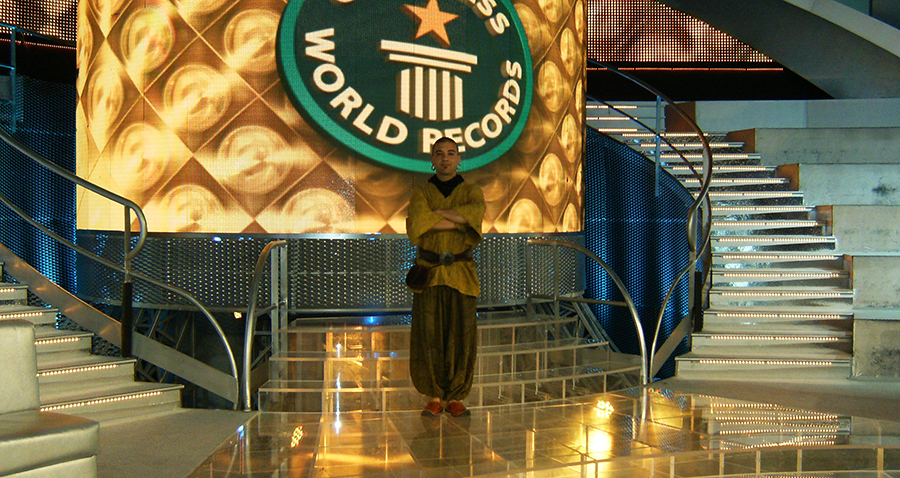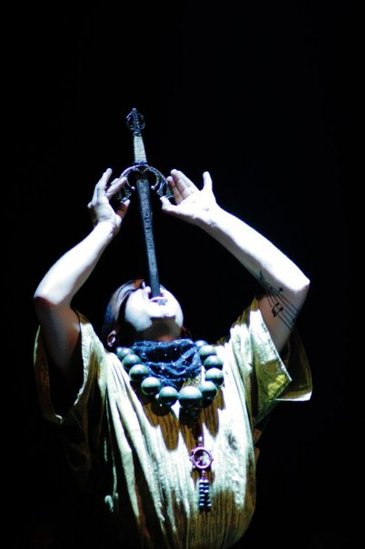 THE TURNING POINT
He expanded then his show mixing juggling and fakirism, including magic, the discipline that has become his best stage expression. Since magical art came into his life, his talent found an effective balance, demonstrating its values through the concrete results he gain. Some of his highlights have been to be a special guest at the Guinness World record in 2009, finalist at Italia's got Talent in 2012 and Italian Champion of Street Magic in 2012, Italian vice champion of stage magic in 2013, 1st Prize Alberto Sitta Trophy and 3rd Prize in the International competition of Abano Terme and 3rd prize at the Lausanne International Competition "Les Anneaux Magiques" and in the 2014 he became European champion of stage magic. After this first ascent, he finds himself preparing his most profound number, to participate in the competition of best artists of magic in the FISM ITALY 2015 World Championship where he achieves the 4th place in the General Magic Category.
EVOLUTION
In 2016 the path of competitions continues, he stayed focused on the next big goal, for attending FISM World Championship in Busan in Korea, in 2018, a occasion that in the meantime allowed him to compete in other important international events. One of the most prestigious event was being in Russia's most important Magic Gala: Golden Magic 2016. Performing in front of an audience of over 6000 people! In a few months, afterwards, he won 3 international contests in a row: Victor Balli (Saint-Vincent ITALY), 2nd International Magic Festival (Clousnapoca ROMANIA) and Genii D'or (Barcelona SPAIN). He concludes that year by presenting his number to the famous French program "LE PLUS GRAND CABARET DU MONDE", winning a 2nd prize in the international magic competition of SHENZEN (CHINA) and participating in a tour organized by the Russian production of Golden Magic which touched 4 cities of Russia.
At the same time, he continues his complete artistic training by studying the art of the Clown and the actor with characters such as Paolo Nani and Jean Menigault, stablished artists and teachers of the international scene.
His One Man Show goes around the old little theaters in Italy, creating a surreal and mystical atmosphere.
Shezan organized and presented the First Gala of Fire Performing Arts at the Italian Juggling Convention which gave him a great success on all fronts.
His show continues to grow, bringing its top number abroad several times, going to Shanghai, Beijing, Hong Kong and Wuhan and participating in both international competitions and major cultural events such as the Wuhan International Circus Arts Festival, and the Beijing television program "Miracle Time".
Now he's part of the CMI College as Captain of the Italian National Stage Magic. He's also Trainer and Director that holds a Magic and Creation Laboratory for helping young emerging artists in for making their acts. After participating again in the 2018 FISM World of Magic Championship in Busan, Korea (ranking again in the Top Ten), he founded A.P.P. Regia 2.0 his own way of directing and sharing his experiences to help others develop their own way of expressing themselves which is widely appreciate among the students.
Awards achieved:
2018 World Magic Competition FISM Corea Finalist (Top 10)
2017 Shangai International Competition 2° prize
2017 Miracle Time TV Beijin CHINA Guest Star
2017 Shenzen International Competition
2016   International Magic Competition  Genii D'Or (Spain) – 1° Price
2016   International Magic Competition  Victor Balli (Italy) – 1° Prize
2016   International Magic Competition Chlousnapoca (Romany) – 1° Prize
2015   World Magic Championship FISM Italy (Italy) – 4° Place
2015   Les Anneaux Magiques (Swiss) – 3° Prize
2014   European Magic Championship (France) – 2° Prize
2014    Les Magicien d'Or (France) – 3° Prize
2013    Abano International Contest (Italy) – 3° Prize
2013    Alberto Sitta Trophy (Italy) – 1° Prize
2013    World Street Magic Contest (Italy) – Finalist
2013    Italian Championship (Italy) – 2° Prize
2012    Italia Street Magic Championship (Italy) – 1° Prize
2012    Italia's got Talent TV Show (Italy) – Finalist
2011    Italian Magic Championship (Italy) – 2° Prize
2009    Guinness World Record Tv Show (Italy) – Guest